Clothing-optional vacations are like all other vacations, except many of your companions will not be wearing clothing. Stripped down to its essentials, clothing optional means just that: clothing may or may not be worn at an individual's discretion. The related term "nudist" has a somewhat different meaning. At nudist resorts, the expectation is that everyone will be unclothed most of the time. The more commonly accepted term is "naturist", which is the practice of being nude in a mixed social setting. A growing number of resorts and cruise lines offer clothing optional settings, and the trend seems to be taking off. Naturists believe that the body is something to be accepted and respected and is not inherently shameful or problematic.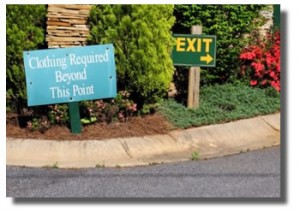 Clothing-optional vacations are not for everybody, and if the concept offends you, please read no further. For those of you considering a clothing-optional trip, however, you will find this brief introduction a good way to move past misconceptions and use the assistance of a professional for booking your naturist vacation.
Clothing-optional recreation is not a recent development. Since World War II in Europe, clothing-optional beaches have been the norm. Likewise, some Caribbean resorts have always had a topless or nude area. What is new is the greater number of resorts and cruise lines that now cater to a naturist setting.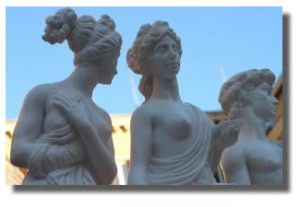 One important point to make at the outset: naturists are careful and adamant in their insistence that naturism is not sexual. While they acknowledge the sexual nature of humans, naturism is not a code word for sex. Note, however, that some destinations restrict participation to adults, and others further restrict participation to couples only, meaning no single individuals are allowed. Same-sex couples will also want to inquire as to destination norms.
Many first-time naturists feel nervous about their initial outing. Many feel that because their bodies are not model "perfect," they should not appear nude in front of others. However, the reality of the situation is that the people who go to clothing-optional resorts are just like everyone else. Some are tall, and some are short; some are petite, and some are large. Within an hour, most become comfortable with the setting and their place in it.
Internationally, people of all ages frequent popular nude beaches, including children. Resorts tend to be far more restrictive, allowing only individuals 18 and older. If you are traveling with minors, check carefully into the rules and regulations of the resort you are visiting.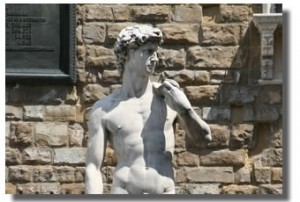 The United States has many more beaches and resorts than most people first imagine, mostly located in Florida and California. The Caribbean has a number of resorts offering clothing-optional settings, but typically at adult-only facilities. Antigua, the Bahamas, Belize, Bonaire, Curacao, the Dominican Republic, Jamaica, Grenada, St. Barths, St. Lucia, St. Martin, and Turks and Caicos all offer clothing-optional resorts, as do some areas of Mexico.
In Europe, a large number of Mediterranean beaches allow topless and nude sunbathing. France, Spain, and Greece also have many clothing-optional beaches and resorts. One of the most interesting of these resort cities is Cap d'Agde in France, which takes public nudity to a community level in certain areas of the town, allowing nudity on the streets, at the grocery store, and in restaurants. In the South Pacific, Australia, Thailand, and Bali all have naturist resorts and beaches. Keep in mind that often the clothing-optional areas are marked as such, and venturing beyond the permissible confines of the naturist area risks a fine. Several cruise ship companies also provide clothing-optional cruises.
While most bookings for naturist vacations are for independent couples, escorted trips are also available to resorts and international destinations. The social setting of a group provides a built-in enclave of like-minded people, and many feel more comfortable. Tour operators hosting escorted trips have knowledge of the destination and of local rules and assist travelers with becoming acquainted with a new destination, the naturist setting, or both.
As with most communities, the naturists have their own code to which they adhere and expect others to conform.
No staring
No lewd remarks or gestures
Keep a towel with you to use when sitting on furniture
No photography of anyone not with your party
No unmerited or unwanted advances or attention
Finally, universal respect for "house rules": the local rules of the resort hosting the naturist community that may govern issues like clothing at mealtimes, jewelry, and permissible activities and hours.
Because of the psychologically sensitive nature of nudity, it is important that the traveler fully discuss potential issues with their traveling companions and determine well in advance how to handle situations, such as one party suddenly becoming uncomfortable with the setting or with planned activities.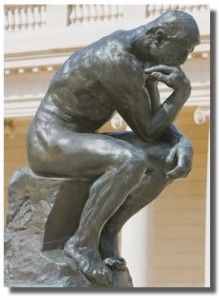 True naturists will explain to you that anything that you can do clothed can be done while unclothed. Activities include backpacking, canoeing, scuba, skydiving, and kayaking, along with more common activities like dancing, volleyball, and sunbathing. Some obvious precautions are in order, such as sunscreen, but in general, people comfortable in a clothing-optional setting are extroverts, and the available activities reflect their outgoing natures. However, naturist retreats emphasize being comfortable, and those wishing not to participate in an activity should not feel pressured to do so.
It has been said that if we were meant to be naked in front of each other, we would have been born that way. If a naturist lifestyle appeals to you, there is a world of destinations suited to accommodate!