Johannesburg to Kenya
Booking Dates
07/02/2023 through 11/19/2024
Travel Dates
07/02/2023 through 11/22/2024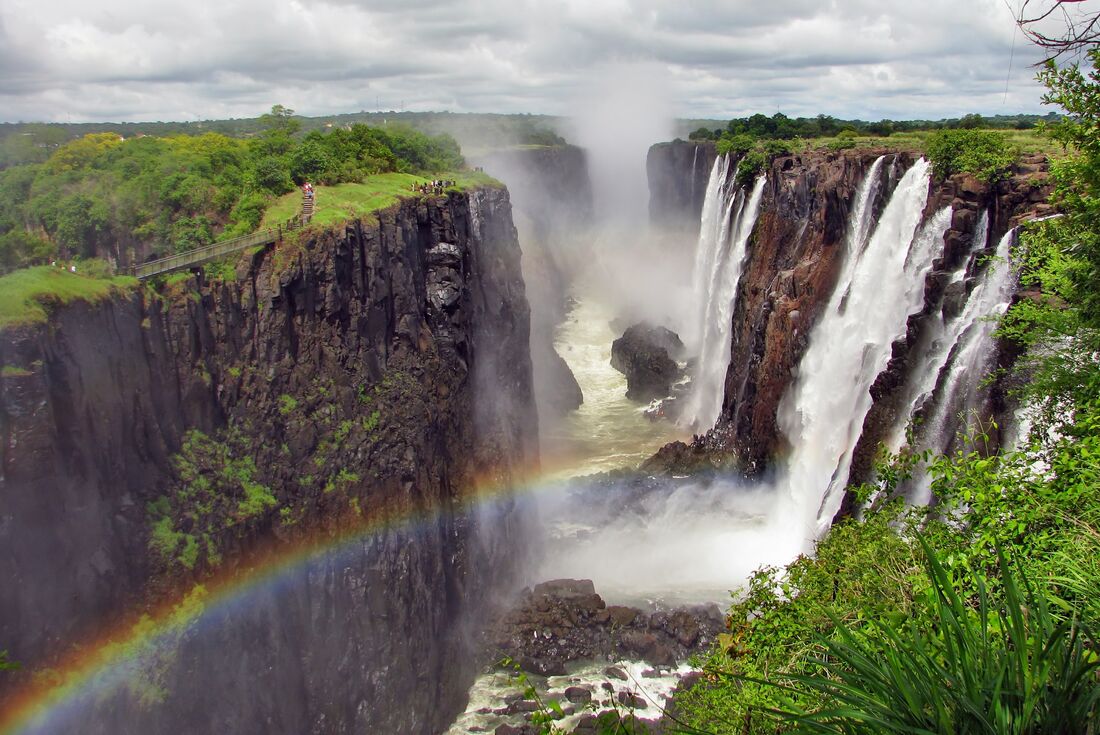 Johannesburg to Kenya

Marvel at the crashing white water of Victoria Falls, cruise the sprawling Okavango Delta and stake out natural waterholes in the Khama Rhino Sanctuary. This 37-day adventure is your ticket to diverse offerings and immersive experiences throughout Africa. Witness Ngorongoro Crater and the big cats of the Serengeti. Travel through verdant national parks and remote highland villages. Come face-to-face with wild animals and explore landscapes rich in natural beauty on this memorable journey across Africa's south to the eastern plains.

Activities
Khama Rhino Sanctuary – Sunset Game Drive Open Vehicle
Okavango Delta – Mokoro safari
Okavango Delta – Sunrise Walk
Okavango Delta – Mokoro safari
Nata – Makgadikgadi Salt Pans 4×4 Excursion
Chobe National Park – River Cruise
Victoria Falls – Victoria Falls Wildlife Trust Visit
Masvingo – Great Zimbabwe Ruins guided visit
South Luangwa – Jewellery workshop Project
South Luangwa National Park – 4×4 Afternoon Game Drive
South Luangwa National Park – 4×4 Dawn Game Drive
Mikumi National Park – 4×4 Game Drive
Irente – Lushoto hike
Irente – Local lunch
Ngorongoro Forest – Elephant Cave Trek
Ngorongoro Crater – 4×4 Game Drive
Serengeti National Park – 4×4 Game Drive
Serengeti National Park – 4×4 Game Drive
Serengeti National Park – 4×4 Game Drive
Mto wa Mbu – Cooking class, crafts & village walk
Highlights
Protect the wilderness you came to explore by visiting the Khama Rhino Sanctuary, the only place left in Botswana where both black and white rhinos reside.
Camping on a remote island in the heart of the Okavango wilderness is an experience you'll never forget. As night falls, listen to the sounds of the bush coming alive.
Go wildlife-spotting along the river in Chobe National Park, home of the world's highest concentration of African elephants.
Discover the magic of South Luangwa National Park, a highly concentrated arena of noble beasts and exotic wildflowers, on 4×4 guided Game Drives at dawn and dusk.
Get incredible views over the great plains of Tanzania after a hike to Irente viewpoint in the Usambara Mountains.
| Day | Description | View All |
| --- | --- | --- |
| Day 1 | Johannesburg | Details |
| Day 2 | Khama Rhino Sanctuary | Details |
| Day 3 | Maun | Details |
| Day 4 | Okavango Delta | Details |
| Day 5 | Okavango Delta | Details |
| Day 6 | Maun | Details |
| Day 7 | Nata | Details |
| Day 8 | Chobe National Park | Details |
| Day 9 | Victoria Falls | Details |
| Day 10 | Victoria Falls | Details |
| Day 11 | Victoria Falls | Details |
| Day 12 | Bulawayo | Details |
| Day 13 | Bulawayo | Details |
| Day 14 | Masvingo | Details |
| Day 15 | Harare | Details |
| Day 16 | Lusaka | Details |
| Day 17 | Petauke | Details |
| Day 18 | South Luangwa National Park | Details |
| Day 19 | South Luangwa National Park | Details |
| Day 20 | Lake Malawi | Details |
| Day 21 | Lake Malawi | Details |
| Day 22 | Chitimba | Details |
| Day 23 | Iringa | Details |
| Day 24 | Mikumi National Park | Details |
| Day 25 | Dar es Salaam | Details |
| Day 26 | Stone Town | Details |
| Day 27 | Zanzibar Northern Beaches | Details |
| Day 28 | Zanzibar Northern Beaches | Details |
| Day 29 | Stone Town / Bagamoyo | Details |
| Day 30 | Usambara Mountains | Details |
| Day 31 | Usambara Mountains | Details |
| Day 32 | Arusha | Details |
| Day 33 | Karatu | Details |
| Day 34 | Ngorongoro Crater / Serengeti National Park | Details |
| Day 35 | Serengeti National Park | Details |
| Day 36 | Mto wa Mbu | Details |
| Day 37 | Nairobi | Details |