11 Day Classic India Highlights
Booking Dates
12/22/2022 through 12/18/2023
Travel Dates
08/24/2018 through 12/31/2023
Provider
Kensington Tours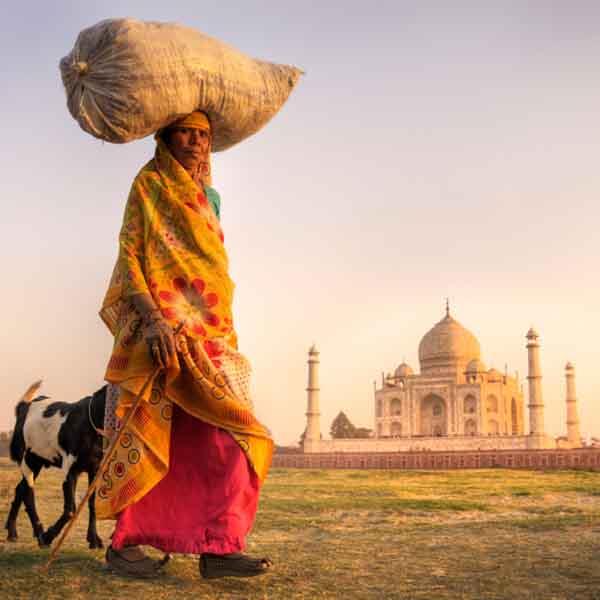 11 Day Classic India Highlights

Delhi, Agra and Jaipur combine to offer an exceptional array of ancient and some recent history, particularly through their stunning architecture showcased by temples, palaces and forts. It makes for a splendid introduction to India. Khajuraho, a UNESCO World Heritage site with its widely-known exquisite stone carvings, adds a unique angle and Varanasi, perhaps the holiest city in all of India, completes what is truly a classic itinerary.
Start your trip in Delhi, where tradition and modernity live happily side by side. The heart of Old Delhi is a 400-year old tangle of lanes with colorful bazaars, complemented by vibrant temples, the towering minaret of Qutab Minar, and the UNESCO World Heritage Site of the Red Fort.
Virtually every building in the historical center of Jaipur is painted a terracotta pink, but there's also the flower markets, turban stalls and brightly painted careering buses and trucks, that add further splashes of vibrant colors. Visit the City Palace and let your private guide explain the fascinating precision of the giant sundial next door at the 'The Observatory'. The Amber Fort, the city's top attraction, is a breathtaking construction of red sandstone and marble. Viewed from a distance, the sand-colored walls literally appear to fade into the surrounding hills.
Agra's iconic Taj Mahal is a stunning monument to love, and an exquisite example of Mughal architecture, that has captivated the hearts and minds of travelers for centuries. Crafted entirely from white marble, construction of the Taj began the year after the Emperor Shah Jahan's wife, Mumtaz Mahal, died in childbirth in 1631. Enjoy the beautiful gardens, laid out in the classical Persian design and the elaborately embellished arches and other structures.
The sleepy town of Khajuraho is uniquely attractive to visitors because of its Group of Monuments. Listed as a UNESCO World Heritage Site today, its Hindu and Jain temples are scattered over an area of eight square miles. Ten percent of the site's exquisitely carved sculptures are of an erotic nature which has added to the site's popularity among travelers. The various temples and structures are beautifully designed and make this a key stop on any Indian itinerary. Let your private guide show you around and, perhaps, explain some of the theories – there are several – behind the origin of those carvings.
Varanasi promises something a little different. It is one of the holiest places in all of India and takes you on a genuine spiritual journey. Keep an open mind to appreciate the connection people have with the Ganges. Hindus believe that taking a dip in the holy river will wash their sins away, and that to die in Varanasi – and be cremated by the banks of the Ganges – will liberate them from the cycle of death and rebirth. Taking a boat ride with your private guide along the holy river at sunrise exposes a fascinating variety of activities being played out along the river bank. It's a quintessential experience.
Kensington Tours creates private trips from the world's finest ingredients. Tailor-made with care by your personal Destination Expert, your personalized trip is always a one-of-a-kind experience made just for you. Expert local guidance and 24/7 service come standard.
| Day | Description | View All |
| --- | --- | --- |
| Day 1 | Delhi | Details |
| Day 2 | Delhi | Details |
| Day 3 | Delhi To Jaipur | Details |
| Day 4 | Jaipur | Details |
| Day 5 | Jaipur To Agra | Details |
| Day 6 | Agra | Details |
| Day 7 | Agra To Jhansi To Khajuraho | Details |
| Day 8 | Khajuraho | Details |
| Day 9 | Khajuraho To Varanasi | Details |
| Day 10 | Varanasi | Details |
| Day 11 | Varanasi | Details |